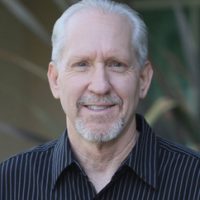 I am privileged to give my endorsement to this resource in preparing couples for the most important relationship next to Jesus Christ. Pastors and marriage counselors, as well as couples who are serious about preparing for marriage, should purchase this book.
The questions many premarital books ask are surface level and don't address these matters. This book is different. It asks the important questions that will truly help prepare couples for the challenges ahead. We also have found this book to be very useful for marriage counseling. We use it in our marriage ministry.
I had the honor of being the Family and Marriage Pastor here for 10 years before the change in my role to senior pastor. We used different resources for premarital counseling throughout the years and finally found yours. We love your book, and are happy to give it our endorsements.
I encourage every pastor or marriage counselor to investigate this premarital resource for yourself. It's an effective and even time–saving tool.  This premarital  workbook is Bible based, loaded with scripture, and very thorough in its approach to helping couples prepare for marriage.  I highly recommend Building Your Marriage Upon the Rock.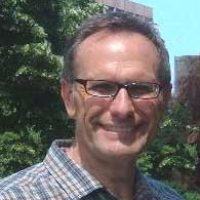 We can never assume a couple is approaching marriage from a biblical perspective. The world just has too much to say on this topic and most of it differs radically from God's perspective. This even applies when both are Christians. Building Your Marriage Upon the Rock  provides a thorough introduction to marriage, regardless of where a couple is beginning. It helps couples work through major issues immediately and alerts them to issues that will become more important later on.
It is a pleasure to give my wholehearted endorsement to Building Your Marriage Upon the Rock  premarital workbook by Mike Williamson. In all my years of premarital counseling, I find this is the most comprehensive biblical resource available for Christian couples seeking to lay a solid foundation for their marriage.  
We have used several premarital counseling books over the past few years. Unfortunately, none of them addressed some of the issues we are concerned about in premarital counseling. From beginning, Building Your Marriage Upon the Rock gets into the nuts-and-bolts of marriage preparation. I especially appreciated the section on the Marriage Covenant. I highly recommend this workbook for premarital counseling.
I wanted an in-depth biblical resource for preparing couples for marriage. I found Williamson's book to be just what I was looking for. I counseled with a couple married over twenty years. They said if they had gone through something like this, they wouldn't be in the trouble they are in now. Thanks, Mike, for providing us with this wonderful, biblical resource. I, and the couples I marry, will be forever grateful.
Endorsements From Couples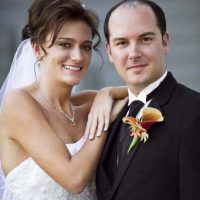 Building Your Marriage Upon the Rock encourages discussion on real life topics while providing answers through specific Bible verses. It goes much deeper than we expected and covers sensitive yet extremely important areas. We learned more about one another (and ourselves) by going through the book with our mentors than we did in the entire year we were dating prior to our engagement. We are blessed to have been introduced to Building Your Marriage Upon the Rock and to Mike and Jewel Williamson.
Todd and Heather
Portland, OR
Building Your Marriage Upon the Rock workbook has been a great resource for building our relationship in every area. The author planted seeds of thought which have grown into a purposeful and successful marriage. We have been blessed tremendously in our marriage preparation with Mike and Jewel, and we are happy to give it our endorsements.
Josh and Anna
Milwaukie, Oregon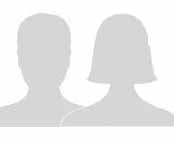 All of the topics in your workbook–in particular covenant, marriage, leadership in the home, communication, finances, sex, and extended relationships–are essential for couples to discuss openly and thoroughly prior to entering into a covenant relationship of marriage. Karen and I wish we would have had such materials available when we were getting married. Thanks for investing the time to prepare such exceptional material for use in mentoring couples who are considering marriage and your willingness to support those involved in mentoring couples. What a blessing this has been for us all.
Bret and Karen Rinehart
Maple Grove, MN